Class 3F (Miss Freeman and Mrs Moore)
Welcome to class 3F and Flixton Junior School!
In class 3F, we are prepared, productive and proving progress!
Success comes through personal effort

We had a super visit to the Whitworth Art Gallery this week.
Some thoughtful comments and questions from the children!
So proud!
3F readers won the reading racetrack trophy for last half term! Hurrah!
We applied our learning in maths to create instructions to find hidden treasure.
It was not as easy as we thought!
We enjoyed our 'healthy snacks' start to our food technology this half term.
Afternoon teas to come! Grown-ups, please double check the date you're invited to attend and remember, each invitation is for one adult only.
We worked hard on our afternoon tea invitations!
6 laps complete in the shortest possible time. No wonder we're celebrating!!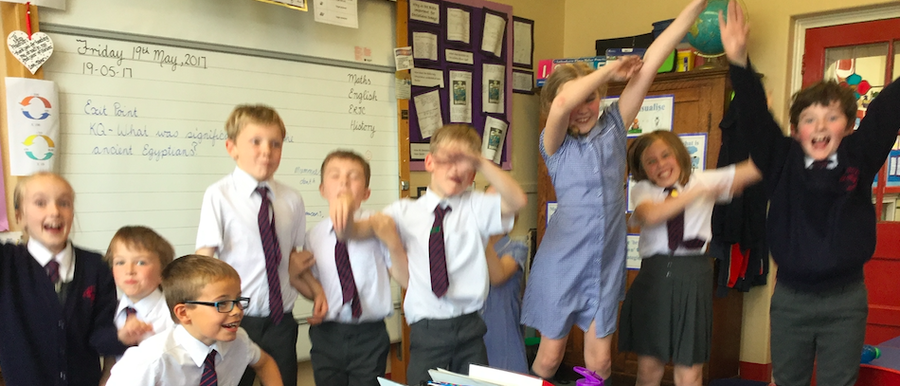 Using our observations skills as we start a new unit of work in science - Living Things.
Cheers to 3F!
We had lots of fun making our healthy (and delicious) drinks.
So much to see at the Manchester Museum!
We had a super trip. The children studied (and handled) REAL ANCIENT EGYPTIAN ARTEFACTS!
They also built a pyramid and saw a mummy.
On top of this, we got to look at some of the other exhibits. Check out the boys looking at the model of Earth... I don't think they've spotted the huge dinosaur behind them yet!!!
Our pyramid building times and artefact work should be on the museum website soon!
We experimented with colour blocking as well as using complementary colours in art.
Great engagement and enthusiasm from all our Y3s during today's 'R.E. day'!
We were finding out about the Hindu holi celebration.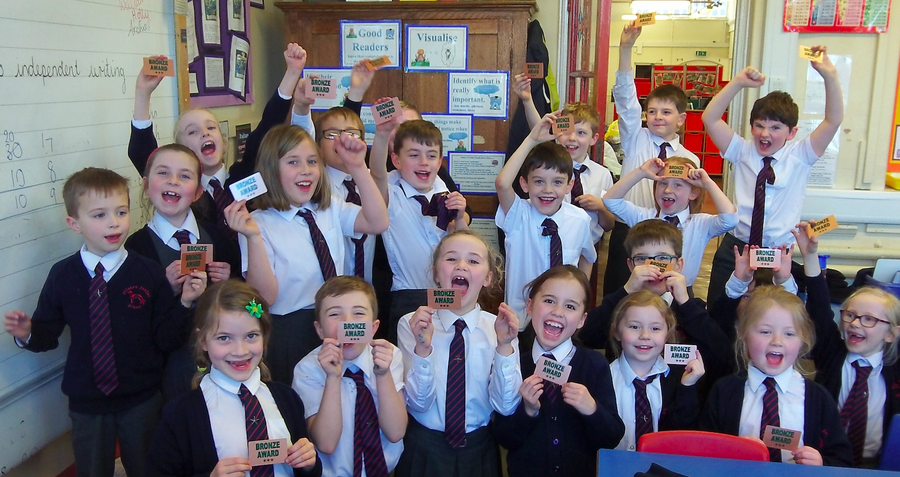 Science this afternoon involved using our observation skills to explore different soils types.
We started this week be measuring volume..... We had to look really closely at the different scales to get an accurate reading!
We had a great World Book Day and enjoyed working with our visitors from year 2.
Miss Freeman introduced us to one of her favourite authors - Shel Silverstein.
How are fossils made?
A non-chronological report on a Friday afternoon!!??.......... No problem!
Some super explanations.
We looked at some portraits by Fauvist artists like Matisse. Then we had a go at using complementary colours in our own artwork.
We were impressed with the mature 'have a go' attitude of the 3F team during our forest school day.
It wasn't all easy but we all had a great time.
We used a 'reconstruction relay' to become archaeologists, discovering a tomb. Great teamwork!
We developed our colour mixing skills (and remembered how to hold a paint brush properly) in art this week.
3 laps of the reading racetrack complete! Can you keep up with these super keen readers?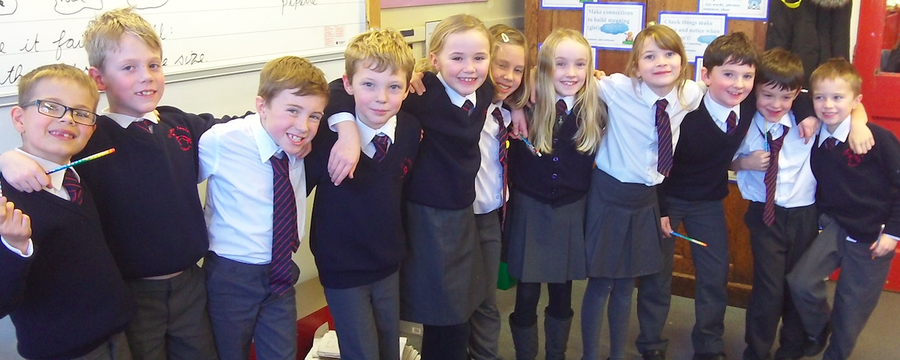 We investigated which rocks are permeable in science this week.
Our new topic in science is 'rocks and soils'.
We have looked at the different properties rocks can have and tried to group them accordingly!
How have our portrait drawing skills improved?
Have a look at a few 'before' and 'after' examples. Can you see how shape, position and shading have all improved?
We're straight back into it in 3F. We've been practising our number sequences with larger numbers; practising our handwriting and working on some very tricky shading techniques today.
We hope you have all enjoyed the super Christmas stockings made by the children in 3F (with a little help from Mrs Tatham!!).
Some super group sequences at the end of our gymnastics unit this week.
2 laps complete and onto the third. Well done our reading racers!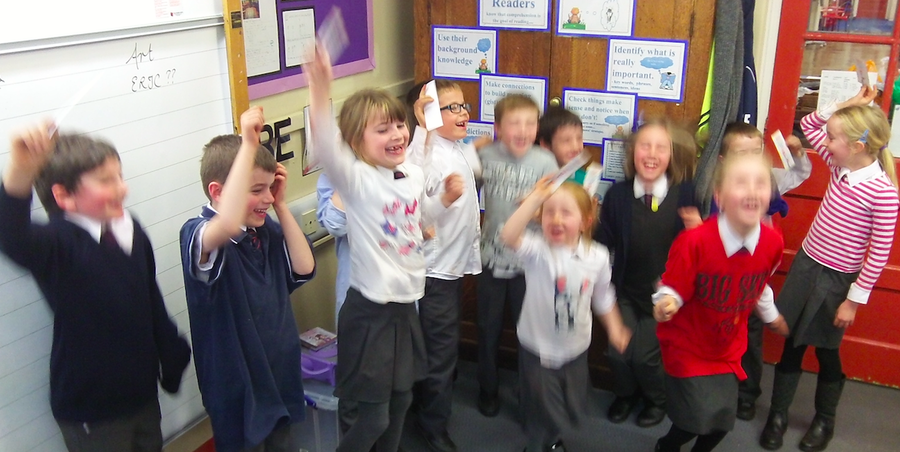 Problem solving and resilience in abundance for clay today!!
We are continuing with our work on 'light' in science. Today we undertook a shadow search, thinking about what the light source was and what object was blocking the light to create a shadow....
.......We also thought about why sports people sometimes have more than one shadow........
Weather Around The World. How do meteorologists forecast the weather? We have been creating our own posters explaining our findings.
What can we see when there is no light?
Thanks for all the shoe boxes that helped us find out!
We read 'The True Story of The Three Little Pigs'.
Then we used 'hot-seating' to help us consider characters' points-of-view.
Everyone was really keen to ask questions of our 'hot-seated' characters!
Remember that spelling tests have now moved to Thursdays..............
Un, deux, trois........
We have learnt to count to 10 in French and next week we'll be learning to say how old we are. Remember the BBC website is really helpful for practising French at home.
http://www.bbc.co.uk/schools/primarylanguages/french/all_about_me
We are learning about what life was like in the Stone Age. First, though, we considered what are the most important things that humans need to survive.
We are measuring length (using rulers and tape measures) in mm, cm, m this week in maths. Keep a look out for opportunities to use this at home!........
Can you see anything you'd measure in mm?
How tall are you?
How long do you think a piece of spaghetti is?
Which chocolate bar is longer? By how much?
These pirates can really read!!
1 lap of the reading racetrack complete! Fantastic work! The rest of the class is hot on their wheels, though, so keep reading everyone (and remember half term holidays count as a week)!
We had a great pirate day! Thanks to everyone who sorted such fantastic (scary!!) costumes.
We managed to find the hidden treasure using coordinates as well as apply our learning from the half term to write wanted posters.
Super partner balances today!
We tried to get some idea about how long ago the Stone Age was and how long it lasted for....
We created a timeline, using one step for 100 years. We went onto the field but we still didn't really have room!!
Exploring sketching techniques in art.
Are all materials magnetic?
We tested lots of different materials to see if they were attracted to magnets. We tried to make our test fair.
We have made a class pledge for a healthy year.......
Bonjour!
We have been greeting each other to practise our new vocab.
Lots of personal effort in our maths this week!
Fantastic effort (and fun!) on our sponsored run today!
Our Topics for the Autumn Term
History - The Savage Stone Age
Science - Forces and magnets and light.
Geography - Maps and Weather
Computing - Basic Skills
DT - Hats!
Art - Portraits
Music - Three Little Birds (reggae music)
French - All About Me!
R.E. - Why is the Bible important to Christians today?
P.E. - Gymnastics and basic skills
Key Information:
Monday - Times table test
Tuesday - Indoor P.E and Homework due in
Wednesday - Library slot
Thursday - Outdoor P.E and Homework sent out
Friday - Spelling Test, Reading Racetrack