Class 3H (Miss Harris)
Welcome to Year 3
Welcome to Flixton Juniors
Follow this page to see updates in the forms of photos, videos and more...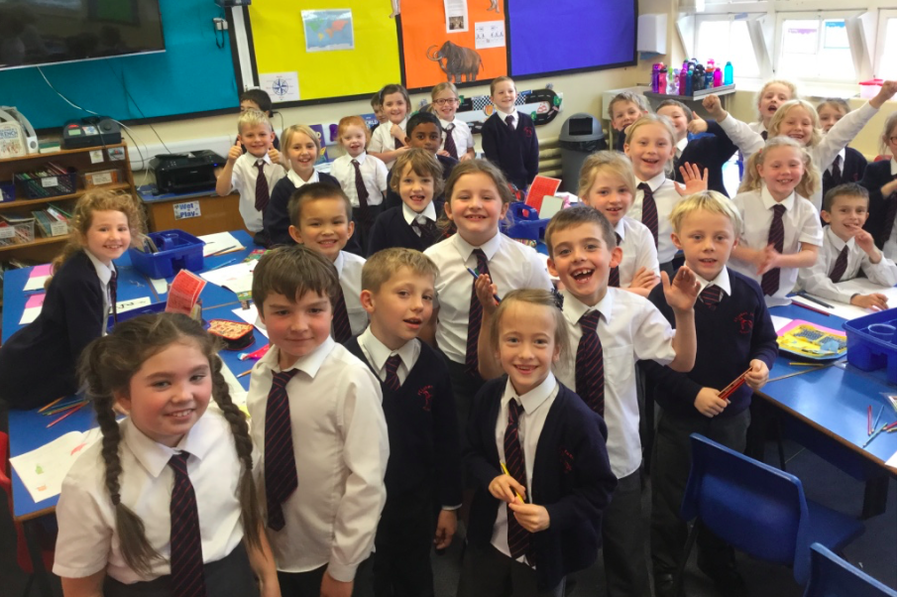 'Success comes through personal effort'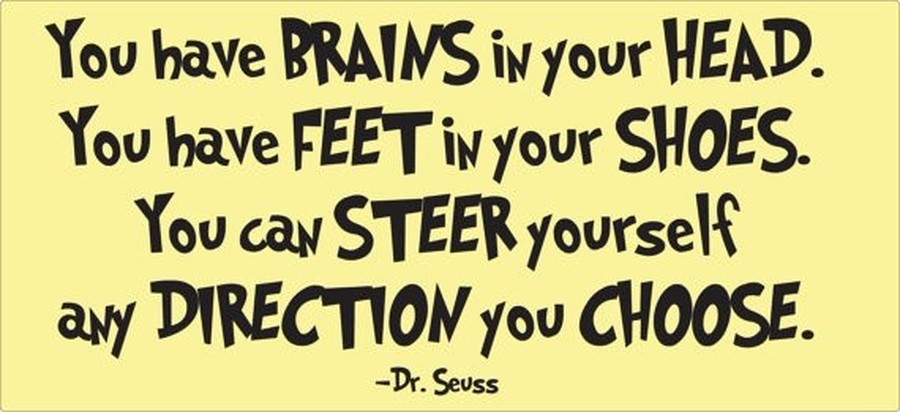 Today, we have been learning about different sewing techniques to create our own bookmark using thread and binka.
We have finished our History topic on the Ancient Egyptians by writing our names in Hieroglyphs. Take a look!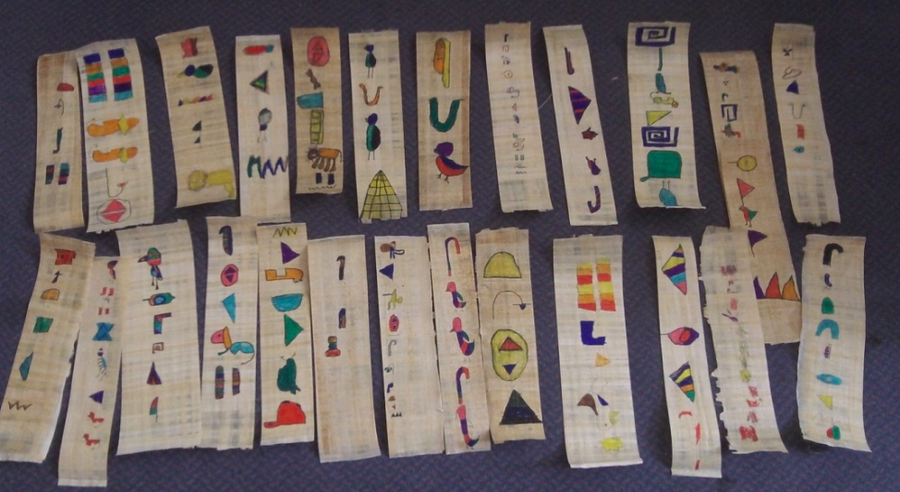 In Science, we have been learning about the different parts of a flower. We had the opportunity to make observations too.
What a Geography-tastic day we had! Thank you to Mrs Foster for organising the day and our guests for sharing their knowledge of travel and road planning! Orienteering highlighted the importance of mapwork too and of course it was great fun!
We presented our findings from our research on the Andes and Alps mountain ranges. Super teamwork and personal effort. Great to see the progress in confidence when presenting too!
Sometimes evidence needs to be questioned. We explored how there can be more than one interpretation of 'Who built the pyramids?' in Ancient Egypt and how some evidence can be stronger than others. A lot of thought, personal effort, discussions (and sometimes debate) and questioning! Take a look at some of the evidence in question! Hmmmm indeed!
Our rounders sessions have begun! To begin with, we are focussing on our throwing and catching.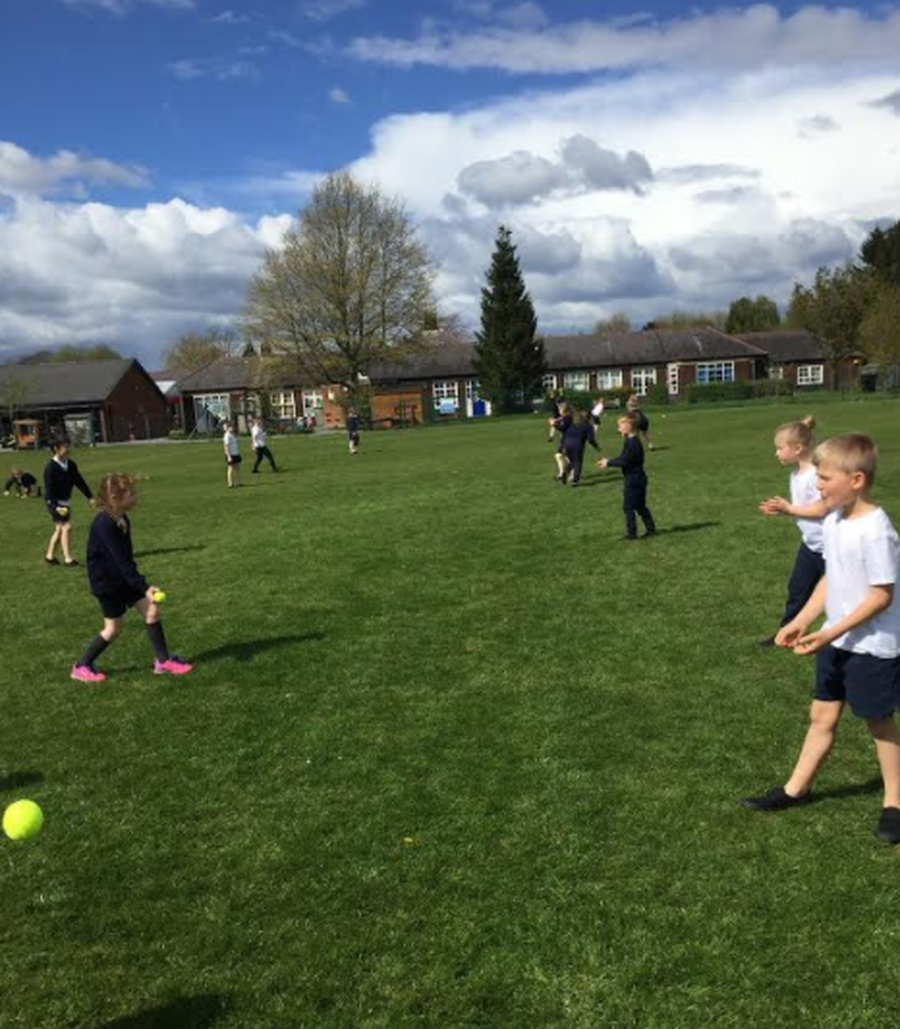 Is it a bird, is it a plane, no it's patterns in nature! We've been exploring different examples of pattern including those found in nature! We then produced our own manmade pattern. "Art really is everywhere!"
Today we made our smoothies! It was fruitastic! We created our advertisement posters, created our smoothies with the help of the trusty blender and then evaluated our products! A great morning full of personal effort!
We've been busy writing and performing our own poetry this week! Happy Easter and enjoy your break!
We had a fantastic time at the Manchester Museum! It was great to see more about Ancient Egypt, fossils and the real mummies were scary but fascinating! An exhausting day had by all, especially Miss Harris and Miss Freeman!
Thank you to Kate for coming in to share her experience of climbing to Base Camp Everest! We learned so much and had so many questions! Very inspirational!
Fantastic personal effort and application of English skills and Historical knowledge and understanding when writing instructions on how to Mummify a dead corpse!
Our computing scratch projects are coming along nicely! Programming can be challenging, but we're loving investigating and creating our own game!
R.E. Holi Day! It was such an interesting and exciting day! We learned so much about Hinduism and the festival of colour! Thank you to Miss Stokes for organising everything.
Our dances are coming along nicely! More to add and perfect of course! Excellent group work and creativity shown!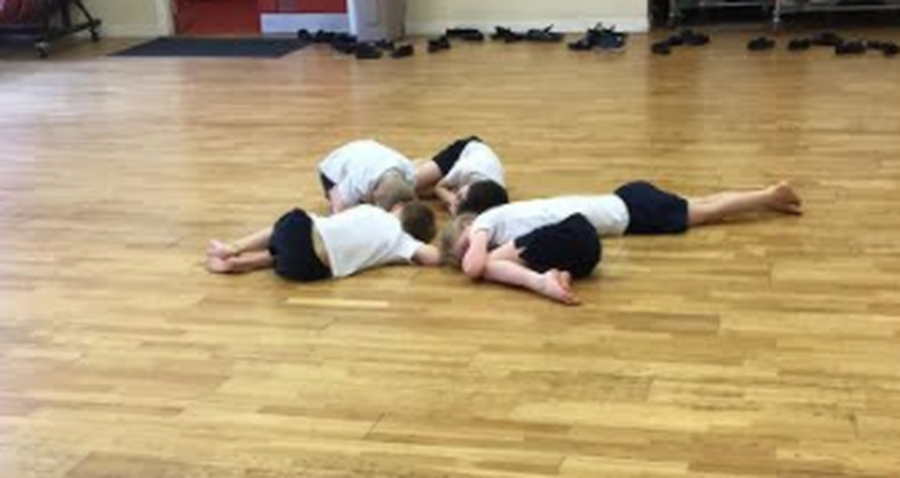 We've been measuring a variety of scales! Lots of personal effort!
Great fun had by all during 'World Book Day'. 3H really enjoyed their activities and investigating the book 'Tuesday' with Year 2.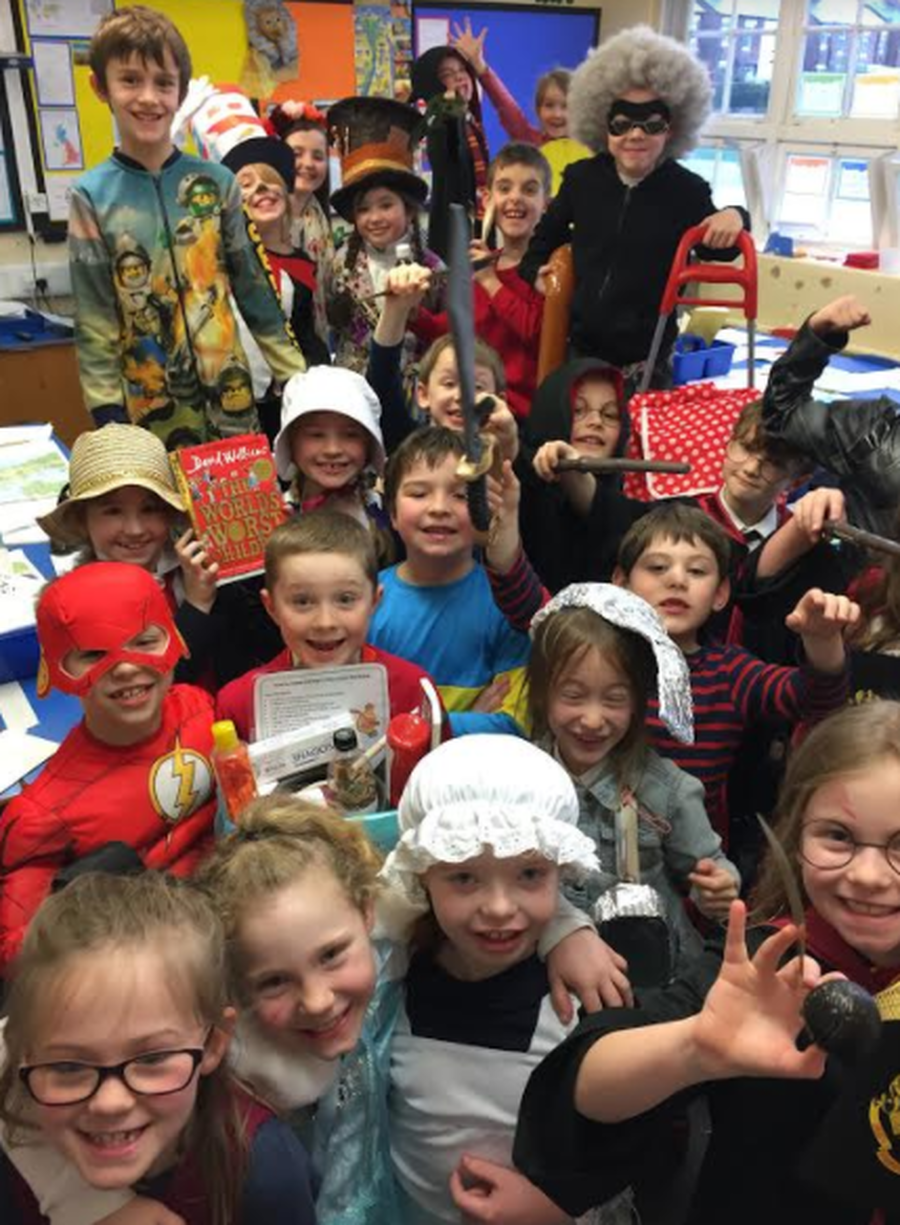 From page to stage! We brought an extract from the Book of the Dead to life to understand the characters and analyse the source in an interesting way!
In Science, we were investigating which rocks were rocks the hardest with the help of Moh's Scale of Hardness, our fingernail, a coin and steel nail.
Take a look at some of our writing. We hope you can spot some of our nonsense words!
What a brilliant Forest School Day we had! Thanks to Mr Moulton for being in charge. We loved it all: construction, fire cooking, den building and archaeology. Take a look at our gallery below (more to come on the main site)...
In Geography, we have been exploring wind (as in the weather!) We created our own windicators! We measured the scale of the wind using the beaufort scale as part of our investigation to find out which area of the school would be the best area to place a wind farm for renewable energy.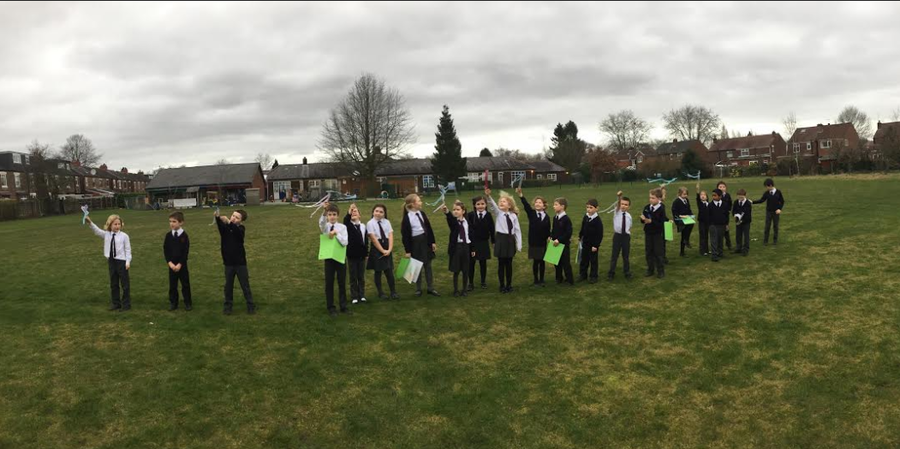 We have been editing our writing leading up to the moment where Grandma drinks George's medicine. It has been difficult knowing our first draft isn't necessarily our best. Great perseverance and resilience has been shown!
With the help of Howard Carter, we worked in archaeological teams to discover and sketch artefacts that we quickly observed (because of the 'dangerous' gases) down the tunnel of one of the chambers leading to Tutankhamun's tomb! It was really tricky and the tension was building whilst we waited to go in one at a time!
This week we will be starting our new book - "George's Marvellous Medicine" by Roald Dahl. Stay tuned for some great pieces of writing showcasing our learning so far...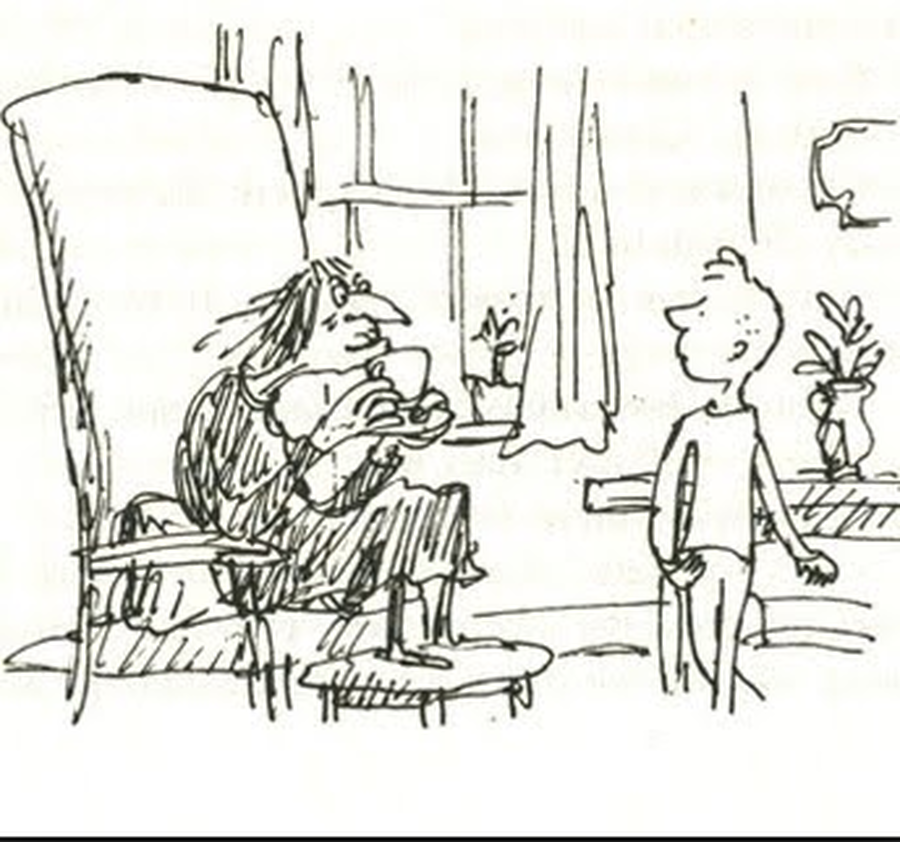 In P.E, we have been inspired by our previous History topic, 'The Stone Age' to choreograph and sequence steps to dance as a duet and in groups. More to come!
We have been working hard in English to describe the discovery of an Ancient Egyptian tomb.


Congratulations to those who have reached yet another lap on our reading racetrack! Superstars! Who will keep up with them!?

We have started a new topic in History - Ancient Egypt! In our History session, we were focussing on 'Where and when Ancient Egyptians were from'.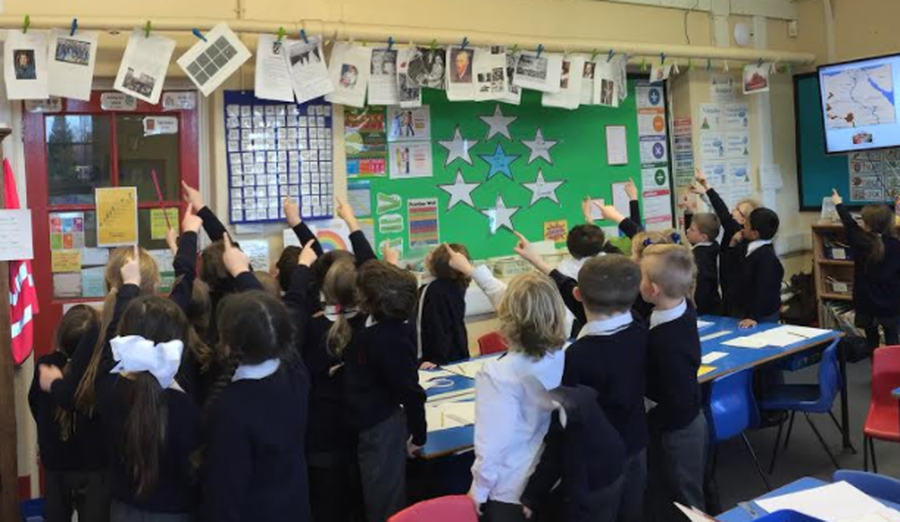 We plotted places in Ancient Egypt on a map of Egypt and discussed the difference between modern and ancient.
We have been learning how to mix paint to create secondary and tertiary colours in order to produce a colour wheel...
In Science, we have been learning how to classify rocks and make observations. We also completed a survey of the rocks found at school. We found out that most rocks on the school premises are brought here by humans!
Our Topics for the Spring Term
History - The Awful Egyptians
Geography - Weather
DT - Drinks
Art - Portraits
French - All About Me!
R.E. - Christians lives in Britain today
P.E. - Hockey and Dance
Science - Rocks and Soils
Computing - Programming
Music - Recorders
Key Information:
Monday - Times table test
Tuesday - Indoor P.E and Homework due in
Wednesday - Library slot
Thursday - Outdoor P.E, Spelling Test and Homework sent out
Friday - Reading Racetrack
Our Spellings from the Autumn Term:
Our last few weeks of 2016 in 3H!
Our Christmas Hats were in fine form at our DT Christmas Party...
A HUGE thank you to Mrs Tatham for helping us create of our Christmas Cookie Stockings!
We learnt about the importance of light as a religious symbol when creating our own Christingles.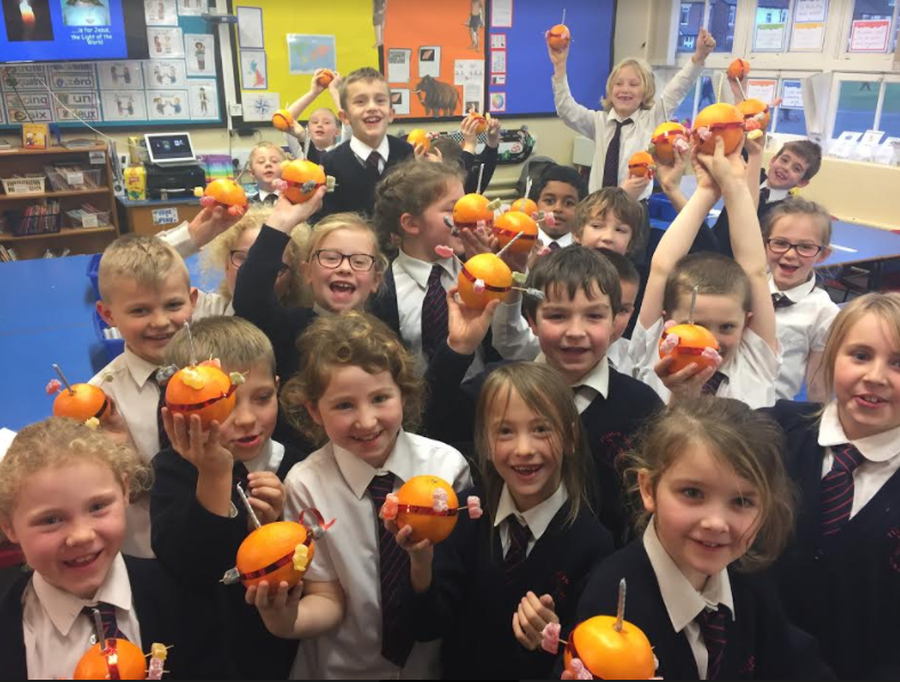 It was performance time in gymnastics this week. We worked together in groups to create a routine showing off all the skills we have learnt this term...
Another great week in 3H...
Well done to those who reached a lap on the reading racetrack! Keep reading! Remember: reading gives you superpowers!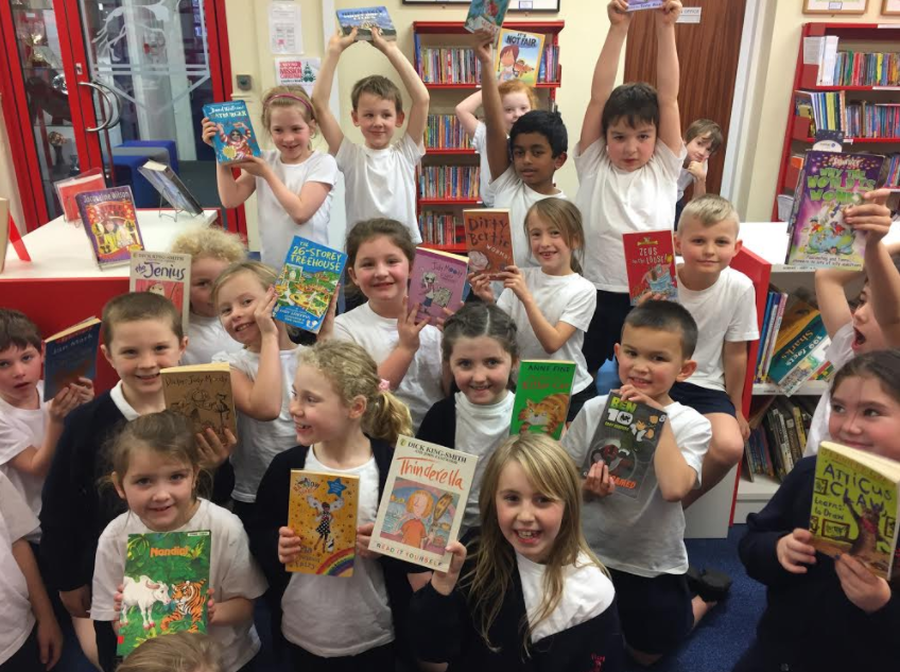 We were improvising in Music to accompany reggae music!
On Monday, we had clay day! Thanks to Ms Plant for teaching us how to create busts! It was messy but great fun!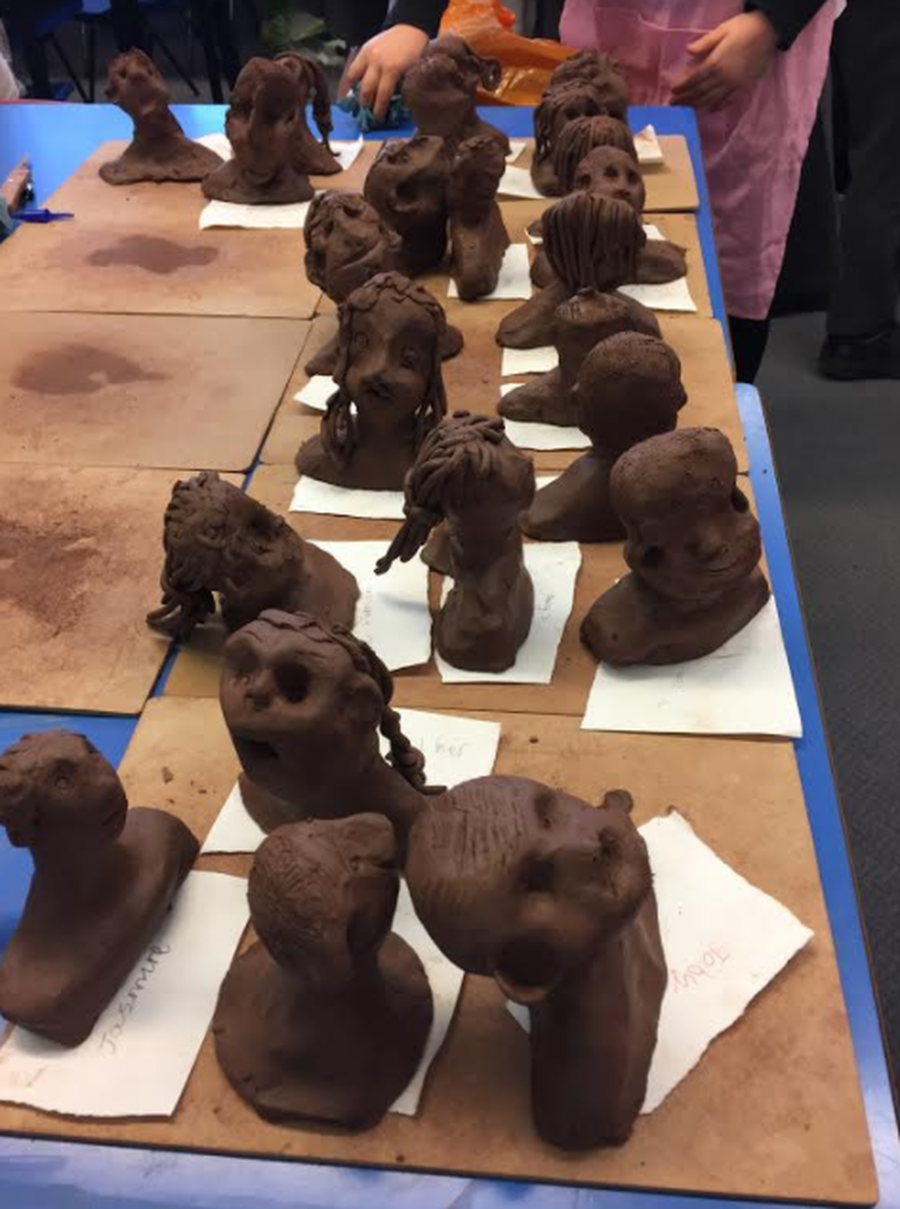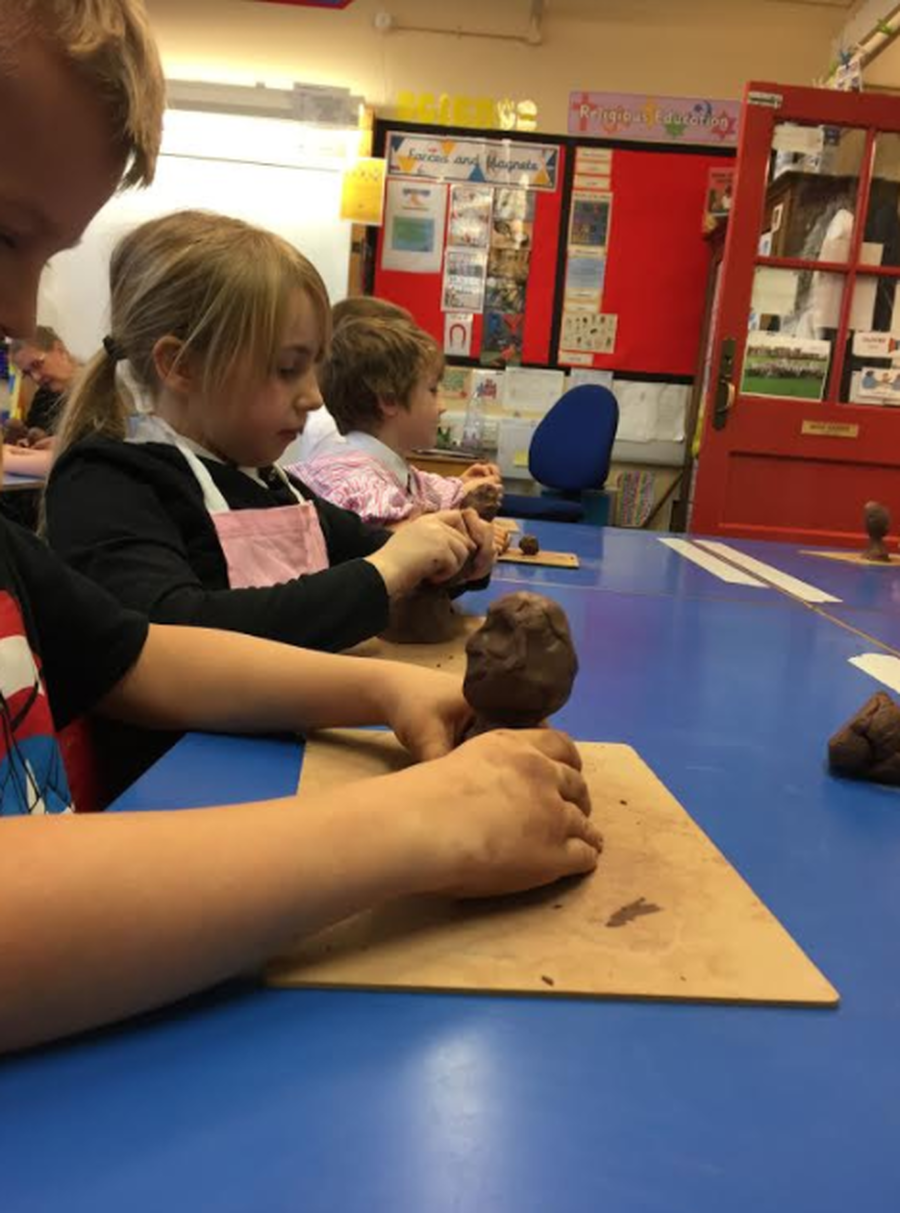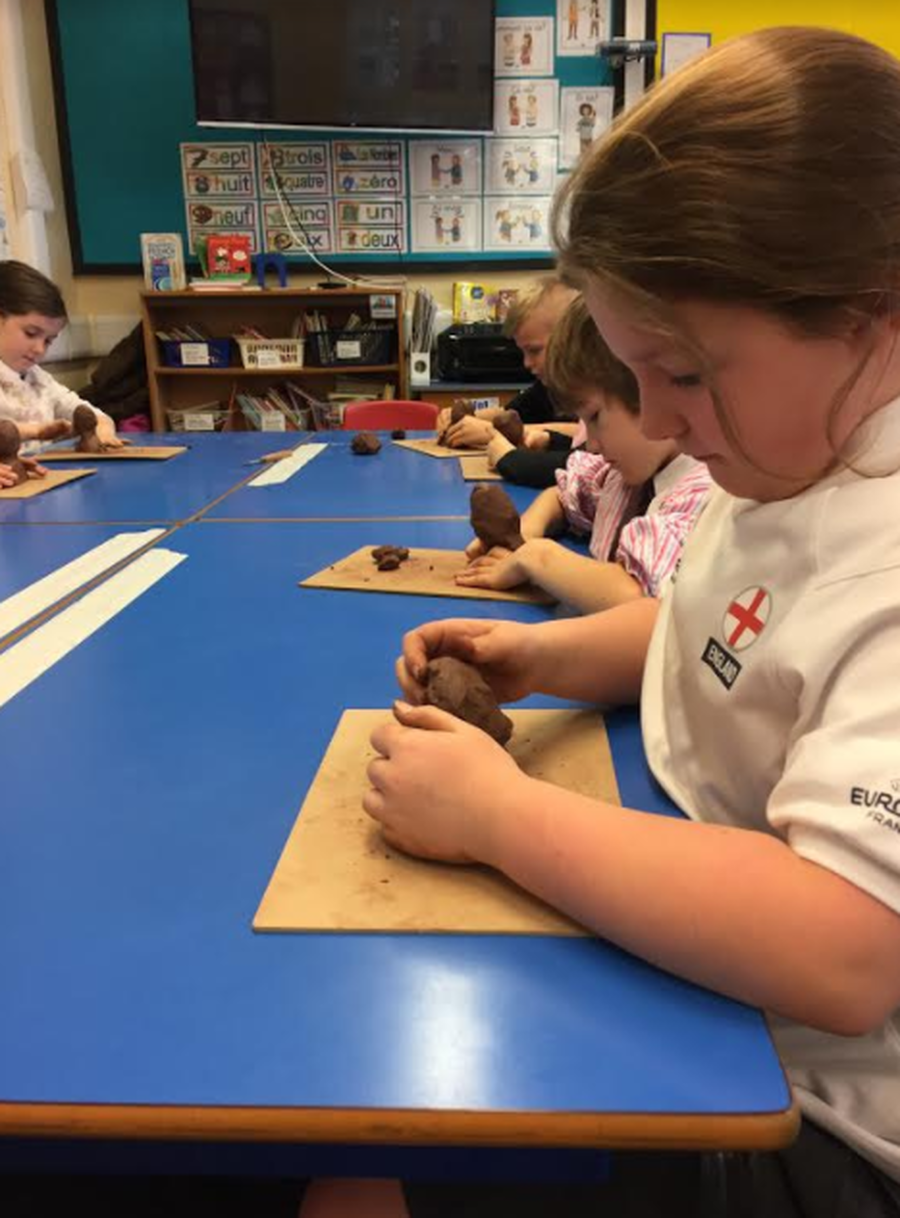 For the lead up to Christmas (already!?) we have been understanding the symbolism of the Advent Wreath and why it is important to Christians. Take a look at us discussing and some of our responses...
In English, we have been discussing, summarising and identifying the different parts of 'The Three Little Pigs' and "The True Story of the Three Little Pigs"
We had a great gymnastics session, exploring travelling, balancing, jumping and rolling...
Our exploration of light continues! We were learning how light is reflected differently from different surfaces...
Our word that we will be focussing on over the next few weeks...

Our first weeks back since the half term holidays...
It was getting hot, hot, hot in English on Friday where we were using the drama technique known as hot seating to explore character perspectives.
In Science, we have been exploring light. Thank you to those who donated your shoeboxes! We had a great afternoon.
We have mastered our French greetings and over the last few weeks we have been learning our numbers to ten and how to ask and tell our age in French! We are now learning a French Christmas Song - Mon Beau Sapin. Below are the words (phonetically and in French and English) please practice with your children as much as you can in preparation for our carol concert. Merci!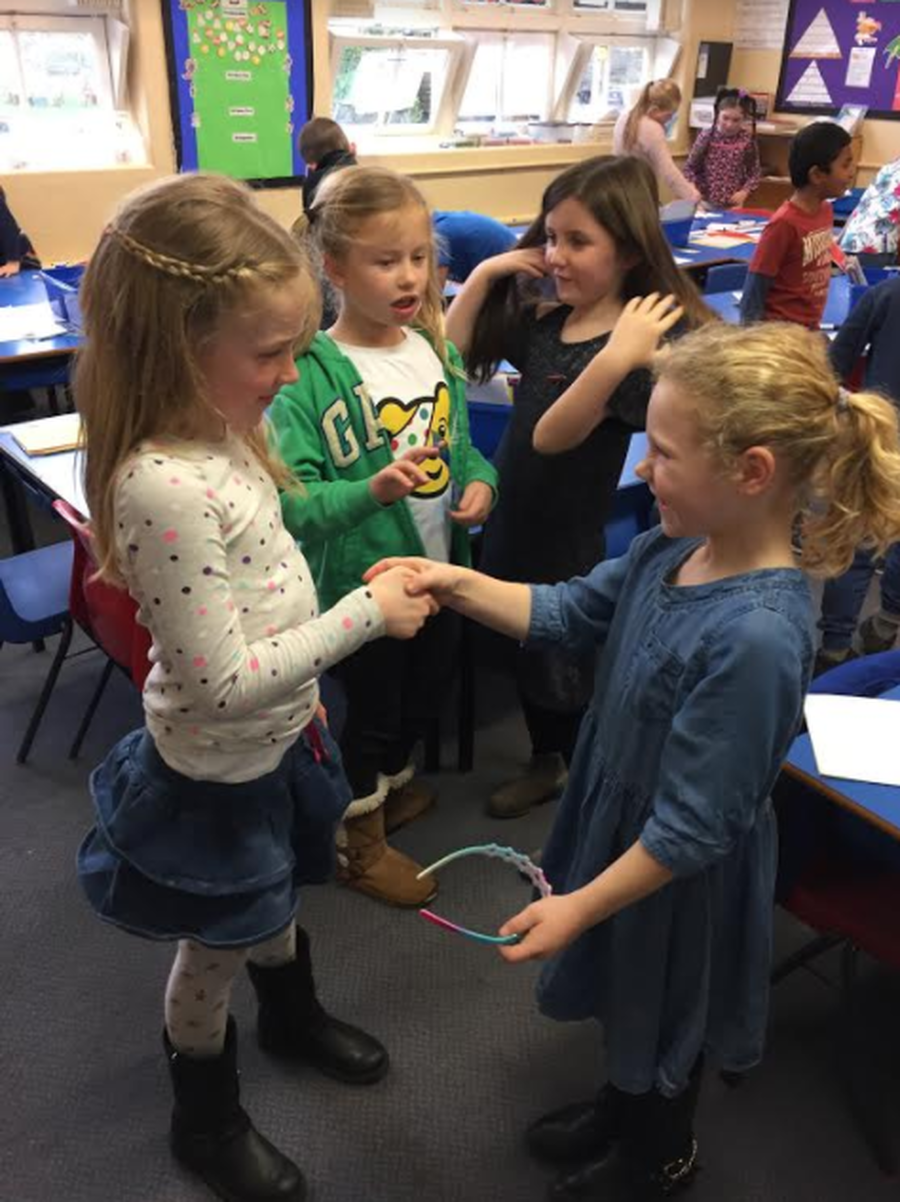 In Year 3, we are now learning how to master the great game of hockey (of course I am biased)...
"The weather forecast for tonight: dark." After learning about weather symbols and the job of a meteorologist, we applied our learning when researching and presenting the weather forecast for the week! Naturally, Manchester's weather forecast was rain, rain... oh and ... rain!


In History, we were learning about what life was like in the Stone Age. Their lives were very different to ours! They soon learned the importance of working together...
Another great few weeks in Class 3H...
Our pledge for a healthy year...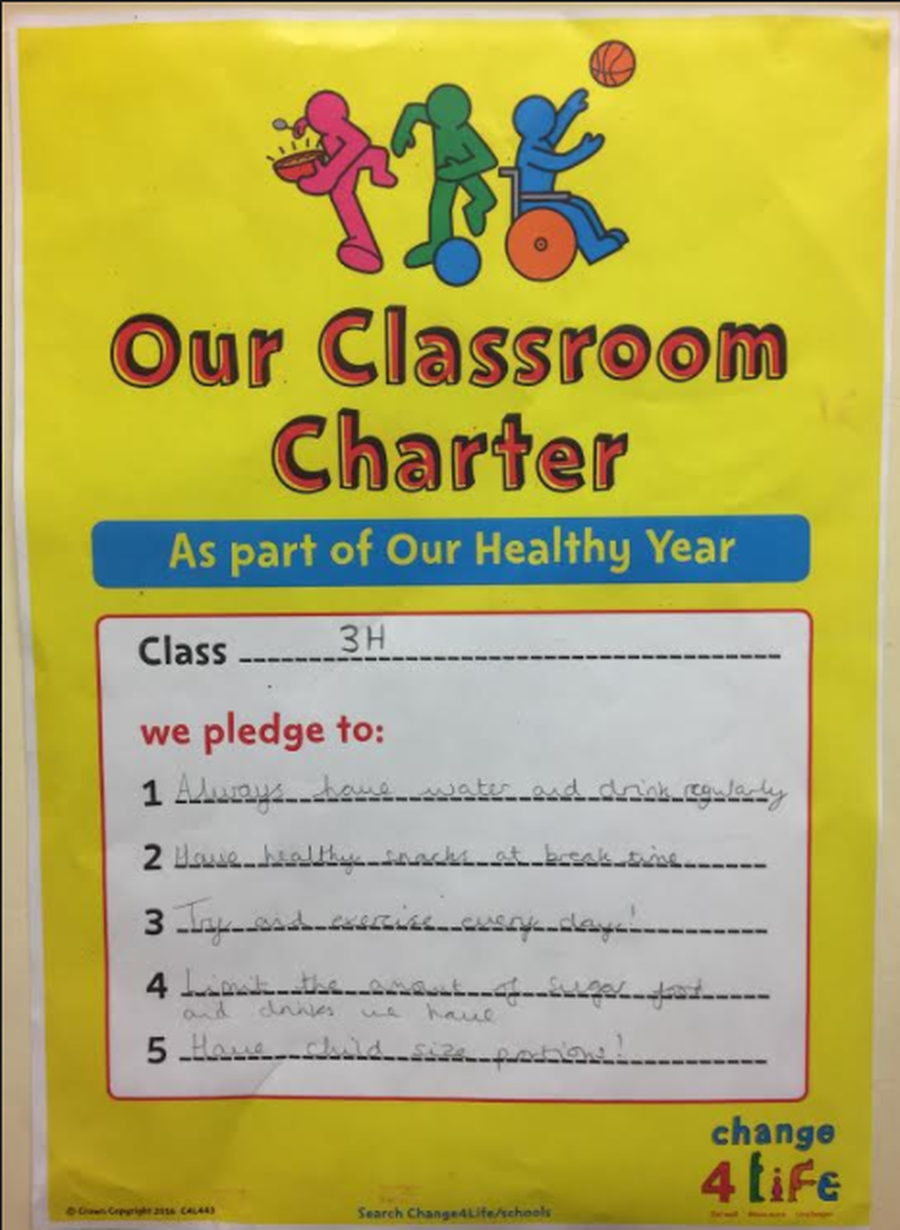 Congratulations to those who completed a lap of the reading racetrack in our first half term! Be proud and keep reading!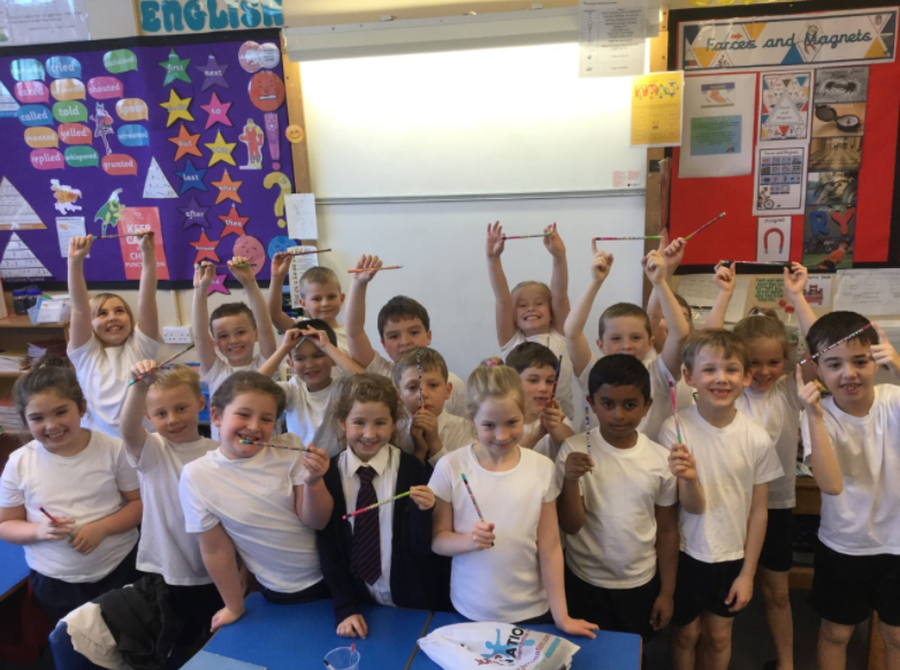 We had great fun during our pirate day. Here are a few of our 'Wanted!' posters. Oooooarrrghhhhh!
Providing constructive and valuable advice for our Christmas Hat designs.
Our musical talents continue to grow! Here we are accompanying the song 'Three Little Birds' with our Glockenspiels!
We have been working on our gymnastic skills, including the straddle, pike and now we're learning how to create a support in teams! Great fun!
We created a human timeline for the Stone Age and found out how long it really was! We imagined that each step we took was worth 100 years!
As a class, we found out that the Paleolithic Period lasted an extremely long time! We learnt about the three different stages of the Stone Age: Paleolithic (Old Stone Age), Mesolithic (Middle Stone Age) and Neolithic (New Stone Age). Soon, we will finding out about what Stone Age life was like! We can't wait!
This week we have been very busy! wb 26/09/16
We had great fun in science this week finding out which surface requires the most force... Here we are (some of us shoeless but certainly not clueless)...
Great efforts on our sponsored run on Thursday!
We had an interesting letter from Bob, Stuart and Kevin this week! We couldn't wait to help them out! wb 19/09/16
We really enjoyed discussing what we thought the pictures of the artefacts were, where they were from, what they might have been used for and how they were made. Here we are helping Stuart, Kevin and Bob!
All evidence pointed towards Pre-History as there wasn't any writing!
But what part of Pre-History?
Tune in next week to find out more!
Our Topics for the Autumn Term
History - The Savage Stone Age
Geography - Maps and Weather
DT - Hats!
Art - Portraits
French - All About Me!
R.E. - Why is the Bible important to Christians today?
P.E. - Gymnastics and Basic Skills
Science - Forces and Magnets
Computing - Basic Skills
Music - Three Little Birds (reggae music)
Key Information:
Monday - Times table test
Tuesday - Indoor P.E and Homework due in
Wednesday - Library slot
Thursday - Outdoor P.E, Spelling Test and Homework sent out
Friday - Reading Racetrack