Class 5H (Mr Howells)
Hello! Bonjour! Guten Tag! Hola! Konnichiwa! Ni hao! Namaste! Ciao!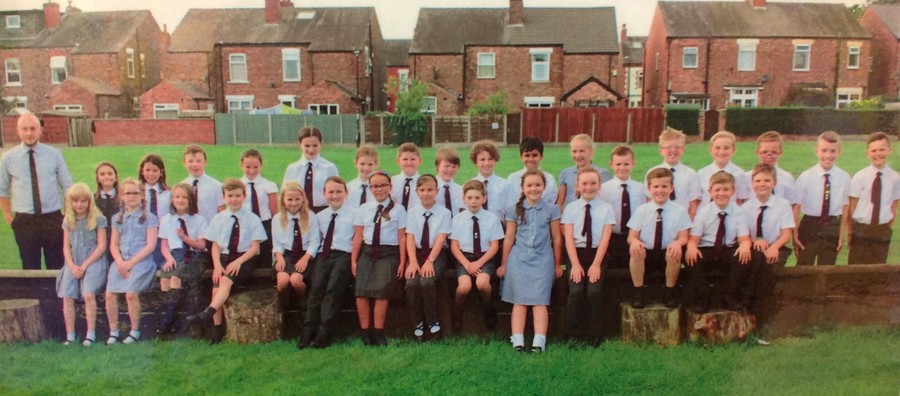 Haka Performances - 06.04.17
Today, the children completed their final performance of the haka, a ceremonial war dance conceived by the Maori people. This was the culmination of several weeks' learning and the results are impressive. Enjoy!
Wellacre Visit - Science - 14.03.17
On Tuesday, we spent some time at Wellacre Academy. Over the course of an afternoon, we were tasked with three different scientific investigations, involving construction, friction and mass. All three of the activities were engaging, exciting and challenging. Below are some fantastic pictures taken by the school's photographer and sent on to us.
World Book Day
We celebrated World Book Day with an array of impressive costumes and a themed English lesson, during which the children unwrapped and explored each other's favourite books. Lots of creativity on show!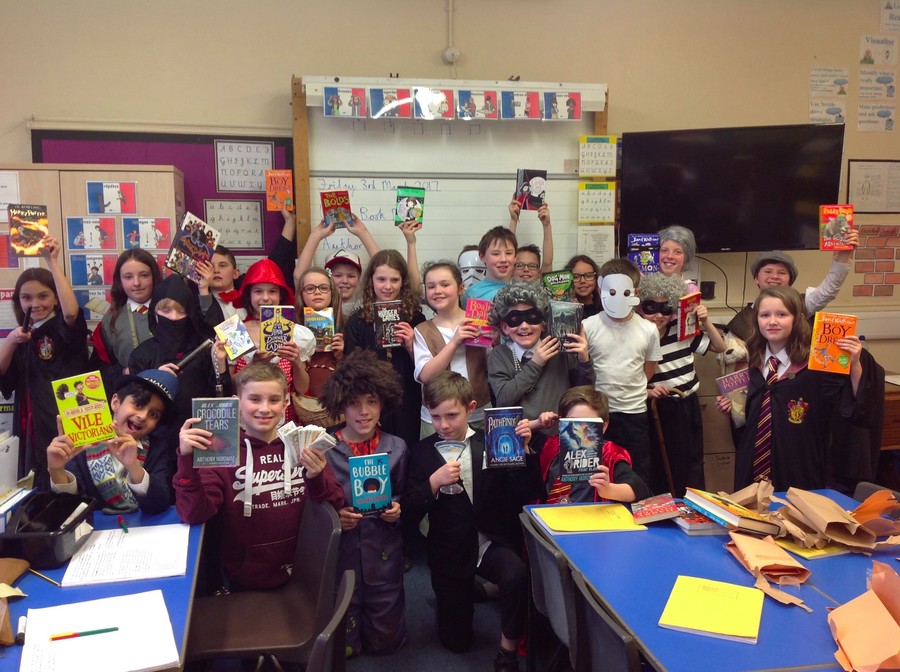 RE Visit - 02.03.17
Today, 5H were paid a visit by a practising Muslim, who shared information and answered questions from the children. Additionally, clothing and prayer customs were showcased - a great opportunity to broaden cultural and religious horizons!
Bag Deconstruction - 23.02.17
It is the first week back after the holiday and we are continuing with our 'Carriers' Design Technology topic. It is not long now until the children design and create their own and so, in preparation for that, we have been taking apart and analysing paper bags, paying particular attention to folds, joins and reinforcements.
Clarinet Learning - 03.02.17
Now several weeks into our clarinet lessons with Trafford Music Service, we are making sounds that resemble musical notes (always tricky with a woodwind instrument) and have started to learn some songs. All of these skills will be on display during a concert in the near future!
Lacrosse Learning
Lacrosse lessons are progressing well for 5H. Below are some action shots!
Spring Term Topics
Below, you will find a list of Year 5's topics for the Spring term. Yet another veritable smorgasbord of learning!
Texture (Art)

Properties and changes of materials (Science)

A locality study: Salford Quays (Geography)

Bag making (DT)

Crime and punishment in Britain (History)

Musical instruments and genres (French)

Playing the clarinet (Music)

Lacrosse and the haka (PE)

Databases (Computing)

Islam (RE)
Jodrell Bank Trip - 30.11.16
Today, Year 5 paid a fascinating, fact-filled visit to Jodrell Bank. The children learnt a lot about the astronomical work carried out on this site, as well as broadening their knowledge of space itself. Highlights included the 'Mars Rover Challenge' - which involved creating protective landing gear for precious cargo - and the inflatable planetarium, where we travelled all around the solar system over the course of an hour. Below are some of the best photos from the day.
French - 'Sous le sapin' - 28.11.16
At the FJS Christmas carol concert, Year 5 will be performing 'Sous le sapin'. There are a lot of different pronunciations to get right in the song, so below are the lyrics written phonetically. Please practise singing (or speaking) the lyrics at home, so as to further improve our rehearsals in the classroom!
Art - Exploring varieties of colour - 02.11.16
In Art, we explored primary, secondary and tertiary colours through paint mixing. The creations were then applied to a colour wheel, which will be useful to refer to as we work on our own pieces of abstract art.
Music - Song Performance - 14.10.16
For our 'Rock' topic in Music this half-term, we've been familiarising ourselves with a number of different songs, but particularly 'Don't Stop Believing' by Journey. Below is a clip of the class playing an instrumental section on the glockenspiel before finishing with the chorus.
Art - Continuous, flowing lines - 28.09.16
As part of our Abstract Art topic, we are developing our understanding of line, shape and colour as artistic concepts. Last week, we identified lines in our environment and, this week, we are producing continuous, flowing lines - similar to contour lines on a map. Lots of control needed!
Autumn Term Topics
In Year 5, we've got exciting, fascinating topics lined up across the curriculum, across the academic year; there's going to be a huge amount of learning taking place. On this page you'll see updates in the forms of photos, videos and more, so scroll down to share in the experiences.
For our first term of the year, you can expect to see us engaged in learning to become better readers, writers and mathematicians, while transforming into experts in the following foundation-subject topics:
Abstract Art

Earth and Space (Science)

Polar Regions (Geography)

Puppet Making (DT)

Anglo-Saxons (History)

Weather and Food (French)

Appraising and playing 'Don't Stop Believin'' (Music)

Netball and swimming (PE)

E-Safety (Computing)

The Church (RE)