Welcome to CLASS 6C. We are prepared to tackle the challenges that face us during our final year at FJS. Furthermore, we endeavour to set high standards in our learning, as well as being inspiring role models to all children at FJS.
We believe that MANNERS, ATTITUDE and DETERMINATION are the key to a successful school experience: we will continuously strive to implement this into our daily school life.
RESILIENCE, ENQUIRY and CO-OPERATION are just a few of the personal skills that we are all extremely proud to possess. To add to that, and most importantly, we are ALWAYS hardworking!
'Success comes through personal effort'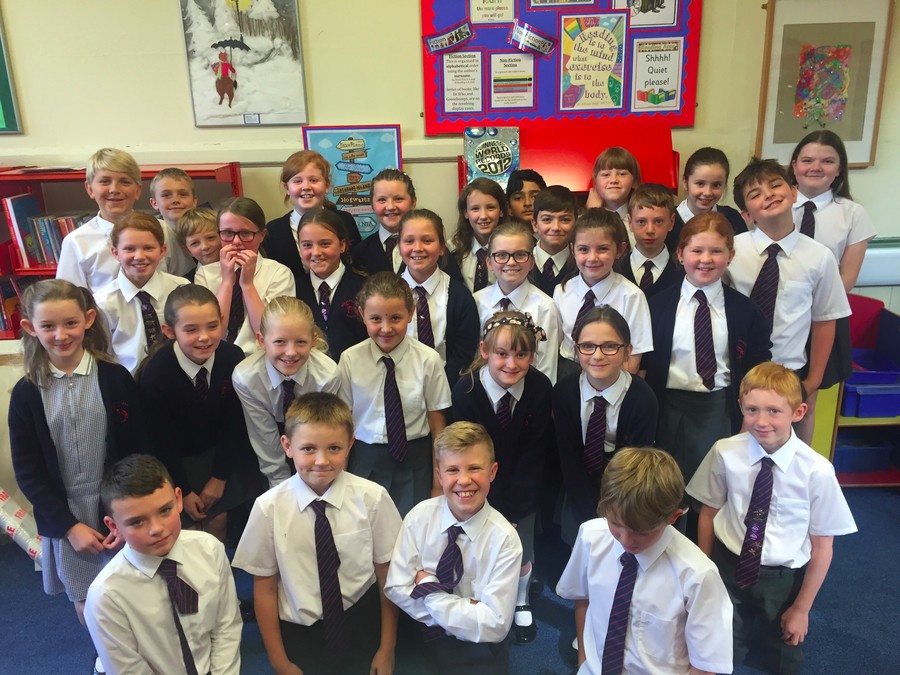 PREPARED, PRODUCTIVE, PROVING PROGRESS
It's a mystery!
Working in pairs, each child stepped into a DETECTIVE INSPECTOR role to solve a mathematically mystery. They had to solve the clues to eliminate all-but-one of the suspects.
The future of Mega- Chocca-Dooby was depending on their abilities at solving problems including coordinates, angle measurements and algebra.
English
Class 6C are continuing to prove progress this week. They have been working hard to improve their writing skills. Some children have been experimenting with subjunctive mood; others have been improving their sentence openers!
The Big Apple
Congratulations to 'The Big Apple' this week: their restaurant was very successful and full of positive feedback and complements from their customers on the night. They have definitely set high standards for next weeks restaurant, 'The Statue of Burger-ty!'
RE
Thoughtfulness and enquiry skills were demonstrated by 6C today during 'RE day'. We learned all about the HINDU, HOLI celebration of COLOUR. Throughout the day, we were luckily enough to learn about Hinduism by our very special visitor, Tribhangananda. The class had a go at traditional stick dancing, whilst also having the option of wearing a bindi for the day. After our morning session, we then tried out BATIK in art. The children used melted wax to create a pattern onto a white cloth. After it had dried, ink was added to dye the cloth. Great fun was had by all.
WORLD BOOK DAY
We enjoyed a fantastic World Book Day, where our Year 6 pupils read a variety of books to the infant children.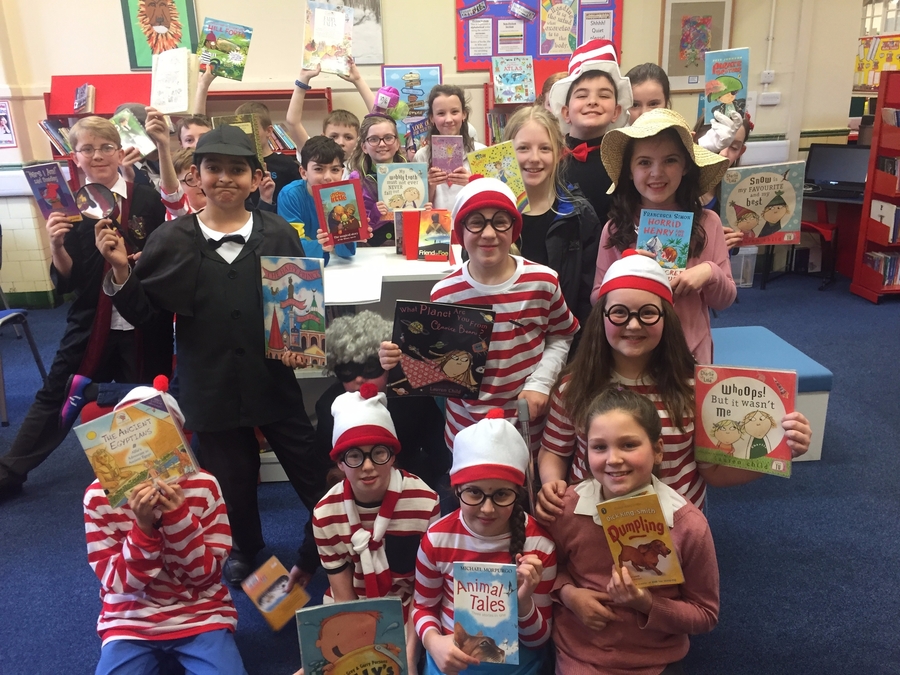 Crucial Crew
We all had a fantastic afternoon at Crucial Crew. Ask your child what they have learnt from their experiences today!
ART
We have been looking into the emotion stress over the last couple of weeks. After observing images created by the artist Francis Bacon, we have tried to recreate his work by using similar techniques.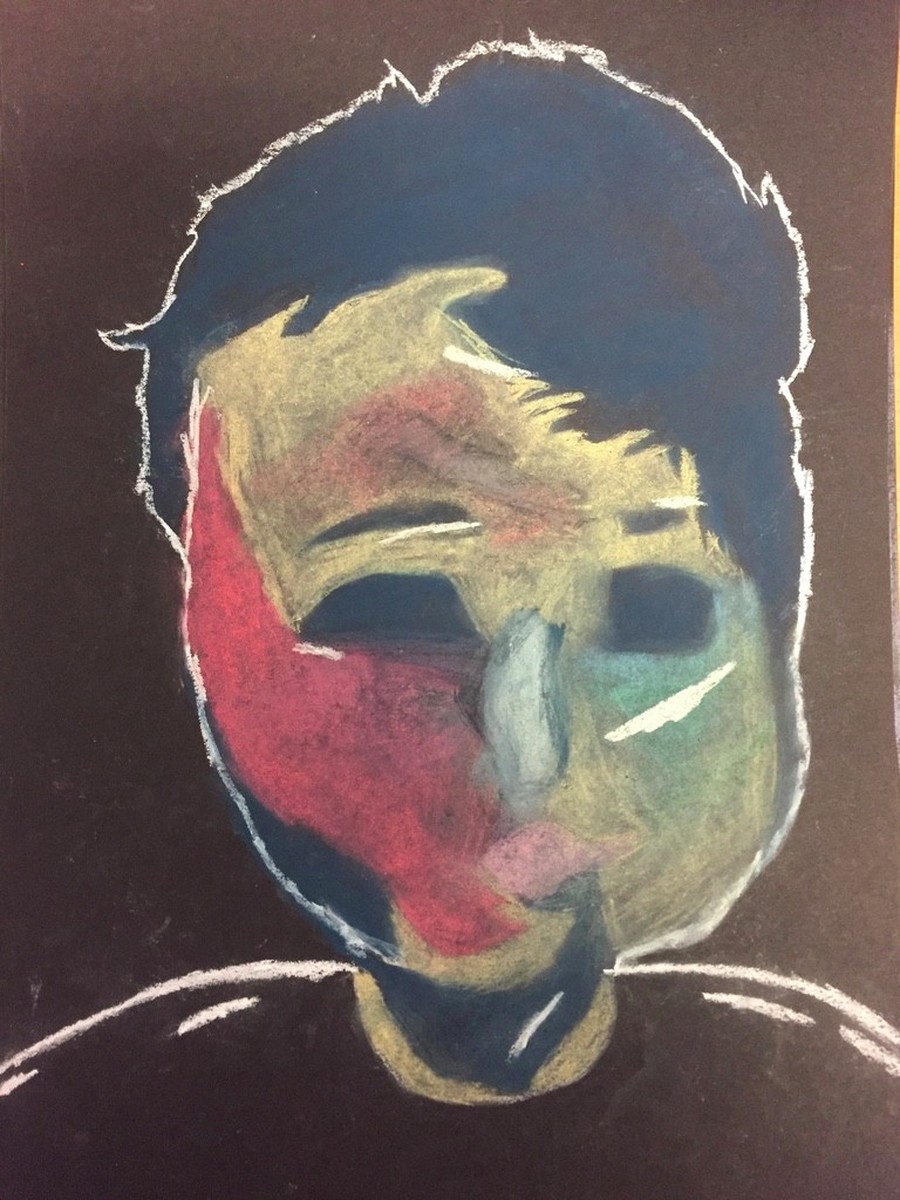 PE
Class 6C tried out a session of yoga on Friday. The class really enjoyed the core workout and relaxation exercises: lots of positive feedback was given.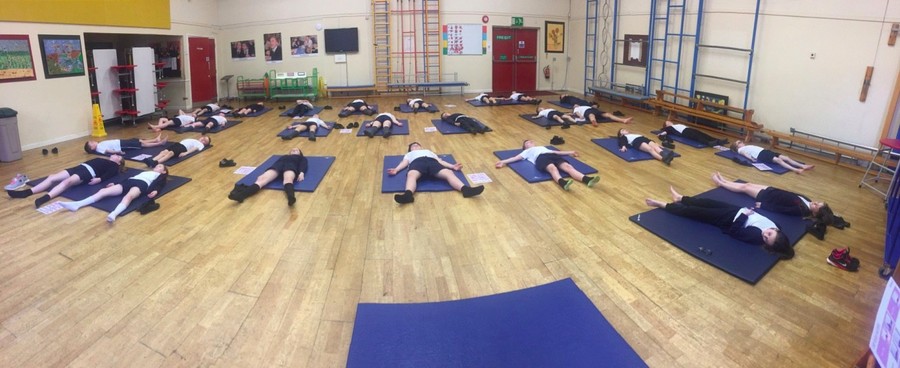 DT
Year 6 learned how to make a flower centre-piece out of a napkin on Friday. We really enjoyed the session- thank you Jill!
Reading Racetrack Champions
Congratulations 6C, keep it up!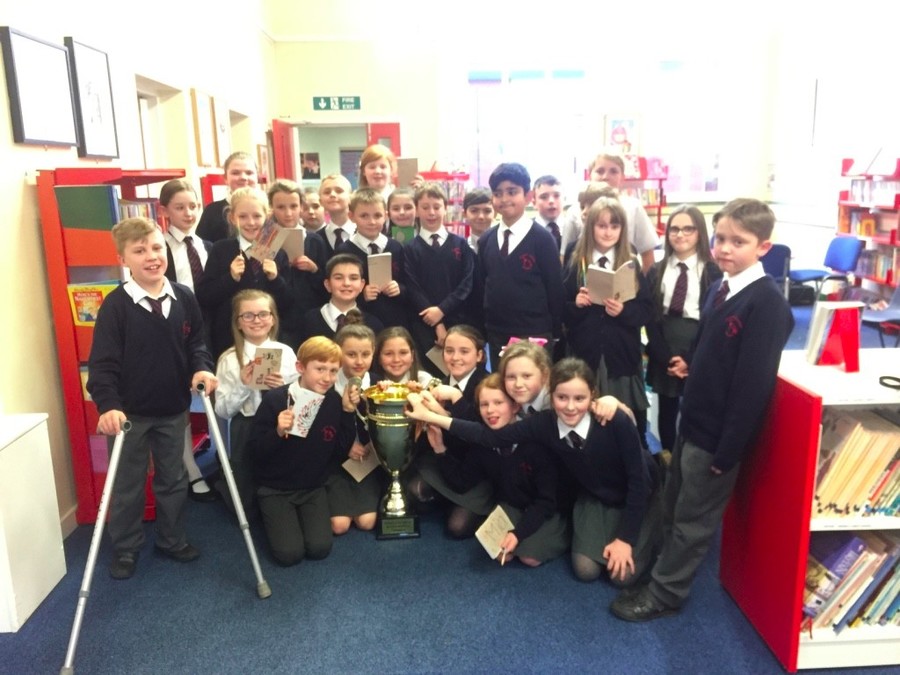 Science (Circulatory System)
This term children will be taught about the main parts of the circulatory system as well as the function of blood and importance of diet and exercise. This topic is not for the faint-hearted!
Geography (St Lucia)
A few key questions to consider:
-What continent is St Lucia in? - What is the physical and human geography of St Lucia? -What is fair trade?
History (Ancient Greeks)
We will be continuing our learning all about the ANCIENT GREEKS in our history topic. Key areas that will are going to cover are:
-The Olympics -What was it like and how does it compare to The Olympics today? -Using deductive skills to find out what life was like for women in Ancient Greece.
Art (Expressing emotion through art)
Exploring how artists (Francis Bacon and Paula Rego to name a few) convey emotion through art. Experimenting with various different media to see if we can recreate some famous artwork. The children will be working towards creating a piece of clay which successfully showcases an emotion through distorted faces.
DT (Flower centrepieces)
Designing and making flower centrepieces in preparation for the Year 6 Restaurant. The children will be researching the parts of a flower and basing their design on this and selecting suitable materials specific for purpose.
Music (Jazz)
Our topic is jazz music and we will be learning about the origins of jazz and learning accompaniments to a jazz piece.
French
Ms Corker will be teaching the class French this year.
Computing
Mr Moulton will continue teaching the class all about animation and their final animated movies will be showcased.
PE
Skittleball and dance
RE (Ahimsa, Grace and Ummah)
We will be learning all about and comparing the core values of Christians, Muslims and Hindus.
Food Technology
Class 6C have been getting into the festive spirit this morning with Mrs T. They have been decorating chocolate logs, which will make an excellent dessert centrepiece on Christmas day. Lots of fun was had by all.
Enjoy the holidays and.....................MERRY CHRISTMAS!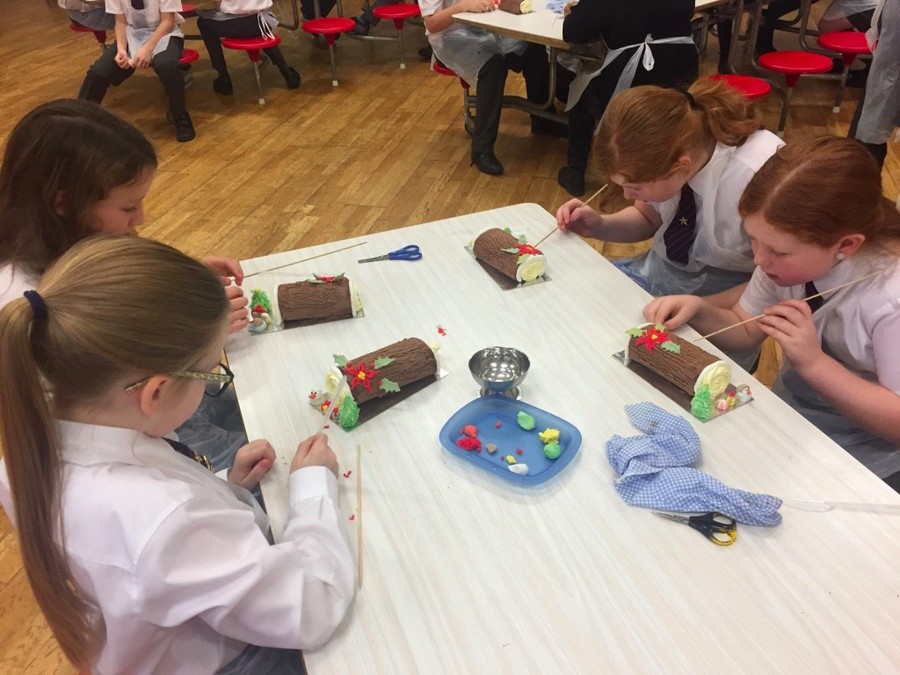 ART
Our final masterpiece was completed this week. We had a range of excellent examples of perspective, including: streets views, a train line, an abandoned hospital, staircases and many more. All of the children in the class made excellent progress: hard work and determination really paid off!
ART
Excellent progress has been made in art, when drawing using one and two point perspective.
DT Day
We have been busy making switches, constructing lights and connecting together circuits today. All of the class have worked really hard, and relied on resilience and determination to complete the task.
READING RACETRACK CHAMPIONS
Over 96% of pupils in our class have completed one lap of the reading racetrack: what a fantastic achievement. Therefore, we are now the READING RACETRACK CHAMPIONS for the Autumn term at FJS. Take a look at our (gigantic) trophy of achievement!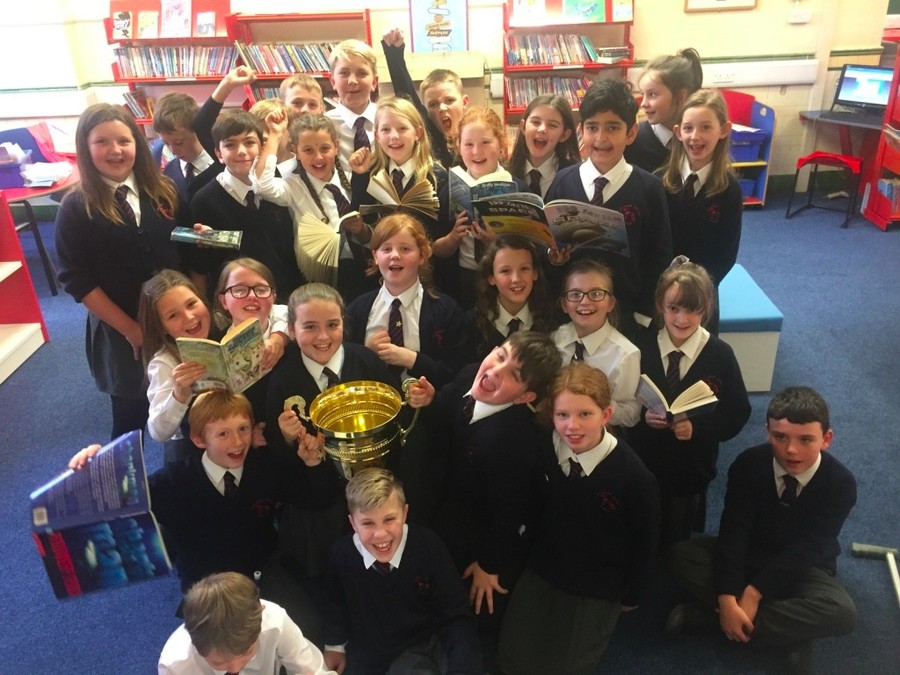 3G Launch
Flixton Girls' School gave our Y6's the opportunity to try out their brand new 3G astroturf on Thursday, at the opening of their new facility. The morning consisted of various football related activities, topped off with a visit from England footballer, Rachel Brown-Finnis. A great morning had by all.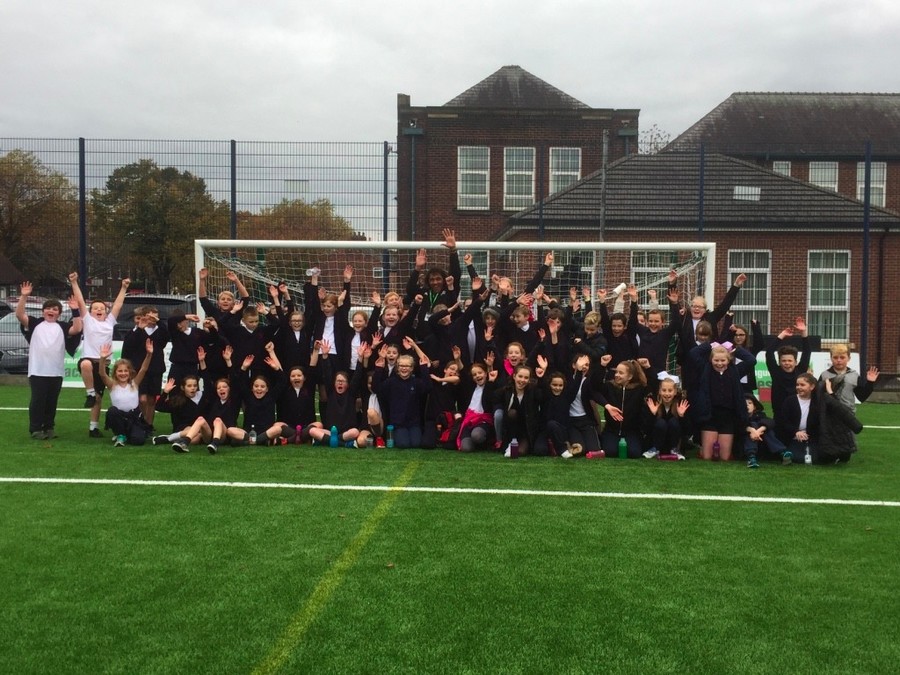 Lacrosse
We have now moved onto applying our newly learned skills into game situations. The progress the class are showing is phenomenal.
Team point winners for Autumn half term...... Congratulations.
HALLOWEEN
Although it was very messy, we really enjoyed carving pumpkins as part as our choice time.
Library
We have been enjoying the new library this term.....
Geography
LEAVE OR REMAIN- The debate! In class 6C, we held our own debate on whether Britain make the correct decision when deciding to leave the EU. The class are now writing a discussion text, forming a balanced discussion with pros and cons for each side on the debate.
Science
We have been carrying out an investigation about how shadows are formed. Take a look at the class focusing on fair testing.
Music
After learning how to rap effectively, we are now working on our time keeping when playing the glockenspiel!

Change 4 Life.
OUR HEALTHY YEAR
These days, modern life can mean that we are a lot less active. Did you know that children should be taking part in at least 1 HOUR of exercise per day! 30 MINUTES a day should take place in school.
Therefore, class 6C have decided to make a pledge to improve our health and fitness throughout the year. We know that a healthy diet and regular physical activity has a direct link to well-being. We are going to work as a team, to achieve these 5 simple steps:
1. Take part in the morning mile (once or more per week)
2. Walk all or part way to school.
3. Try out an extra curricular activity/ club
4. Make healthy swaps at lunch times (food and drink)
5. Stand up instead of hand up!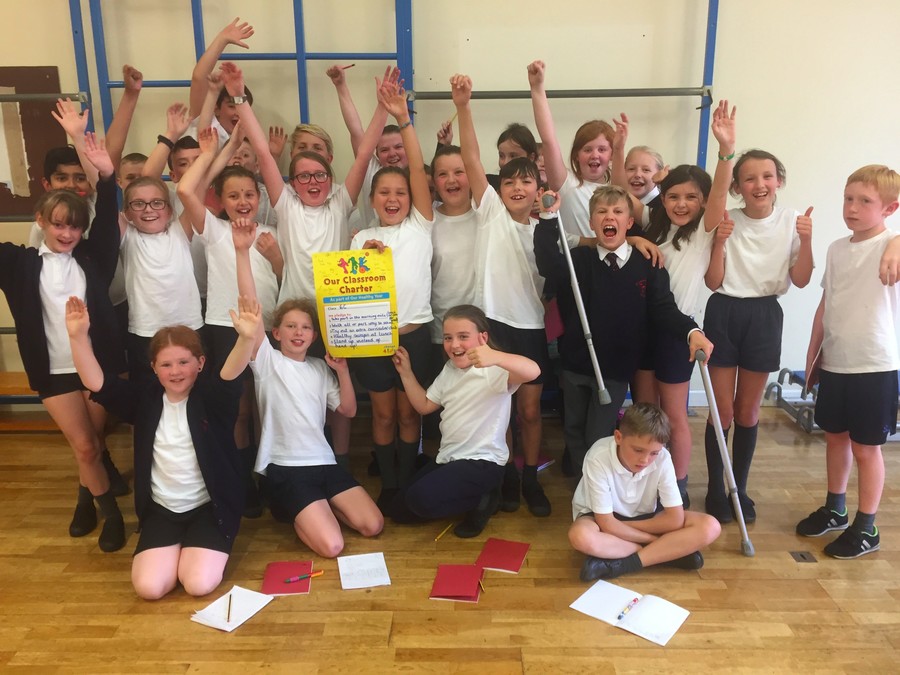 History
After last weeks research lesson on the Macs, class 6C have used their notes to write a comparison text about the lives of Athenians and Spartans. Which city-state would you have preferred to live in?
Fun Run....
Congratulations to class 6C, for taking part in the sponsored fun run this morning! Hard work, determination and a fantastic attitude was shown throughout.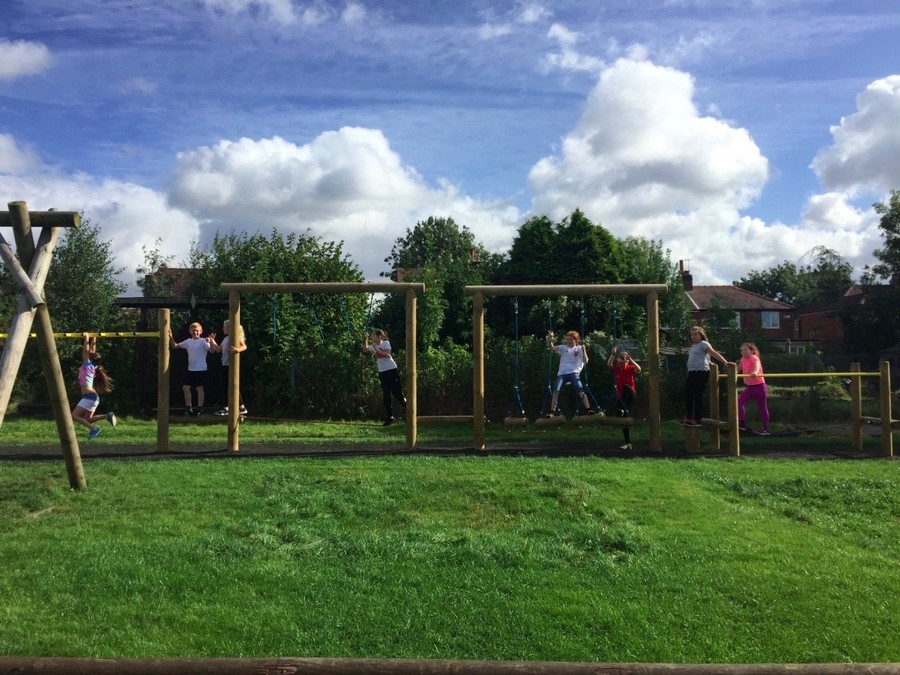 More grounds work with Mr Moulton.....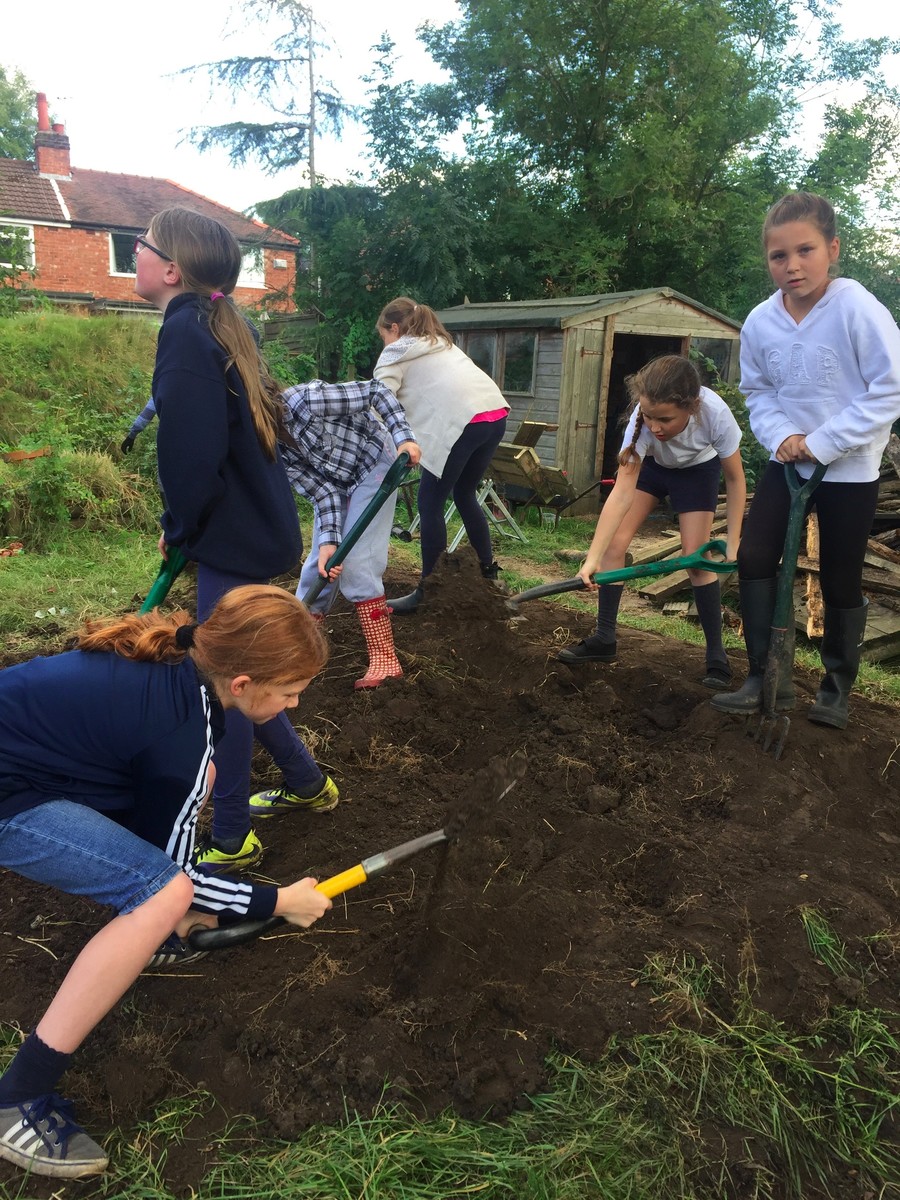 Science
This week in science, we have been making periscopes to prove that light travels in straight lines!
Grounds
Hard at work with Mr Moulton, class 6C have been getting 'stuck in' preparing the new outdoor reading area.
Lacrosse
Class 6C had their first session of lacrosse this afternoon with Ryan, from Brooklands Lacrosse Club. It was a fantastic start to the Y6 PE curriculum, with the class learning how to scoop up the ball effectively and working as part of a team to complete challenges set.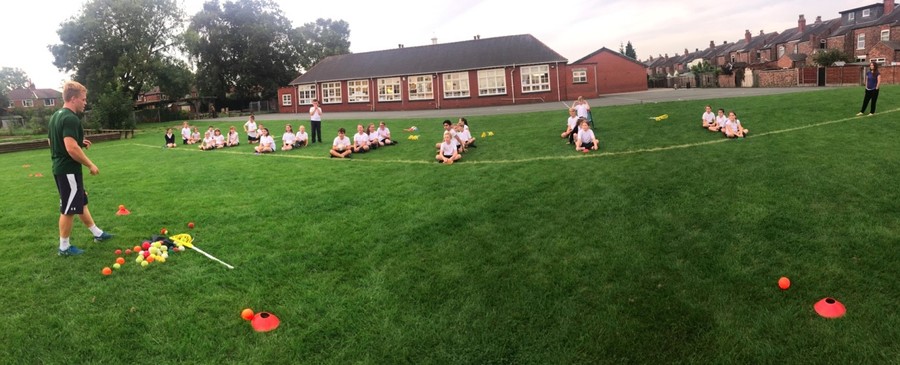 Science (Light)
This term we will be: making periscopes, looking at the internal and external parts of the eye, investigating shadows and looking at refraction and dispersion.
Geography (Europe)
A few key questions to consider:
-What is the European Union? - Do you think the UK should leave or remain in the EU? -Where is Dolceacqua and how does it compare to Flixton?
History (Ancient Greeks)
We will be learning all about the ANCIENT GREEKS in our first history topic. Key areas that will are going to cover are:
-The Olympics -Where and when the Ancient Greeks existed -Athenians and Spartans -Evaluating the significance of different sources of evidence -Validating and organising clues -Democracy
Art (Perspective)
In our art lessons this half term we will: begin to understand how artists create an illusion of space; find out what one and two-point perspective is; look at how art changed during the Renaissance; identify leading lines and horizon lines and use different media to create an illusion of space.
DT (Lights)
Watch this space for our completed light designs.
Music (Hip Hop)
Our topic is HIP HOP music and we will be rapping to 'The Fresh Prince of Bel Air'
French
Miss Corker will be teaching the class French this year.
Computing
Mr Moulton will be teaching the class all about animation.
PE
Brooklands Lacrosse Club will be in teaching 6C the basic skills of the game.
RE (Buddhism)
We will be learning all about Buddhism this half term. The class will have a chance to find out about why Buddha is important as well as learning about meditation, the Eightfold Path and the Four Nobel Truths.